iRead 2021 is virtual, but still full of fun!  
The 2021 iRead read-a-thon is fully virtual this year. Don't forget to check out the "iRead Activities" tab on the 112 Education Foundation website for fun projects to do at home.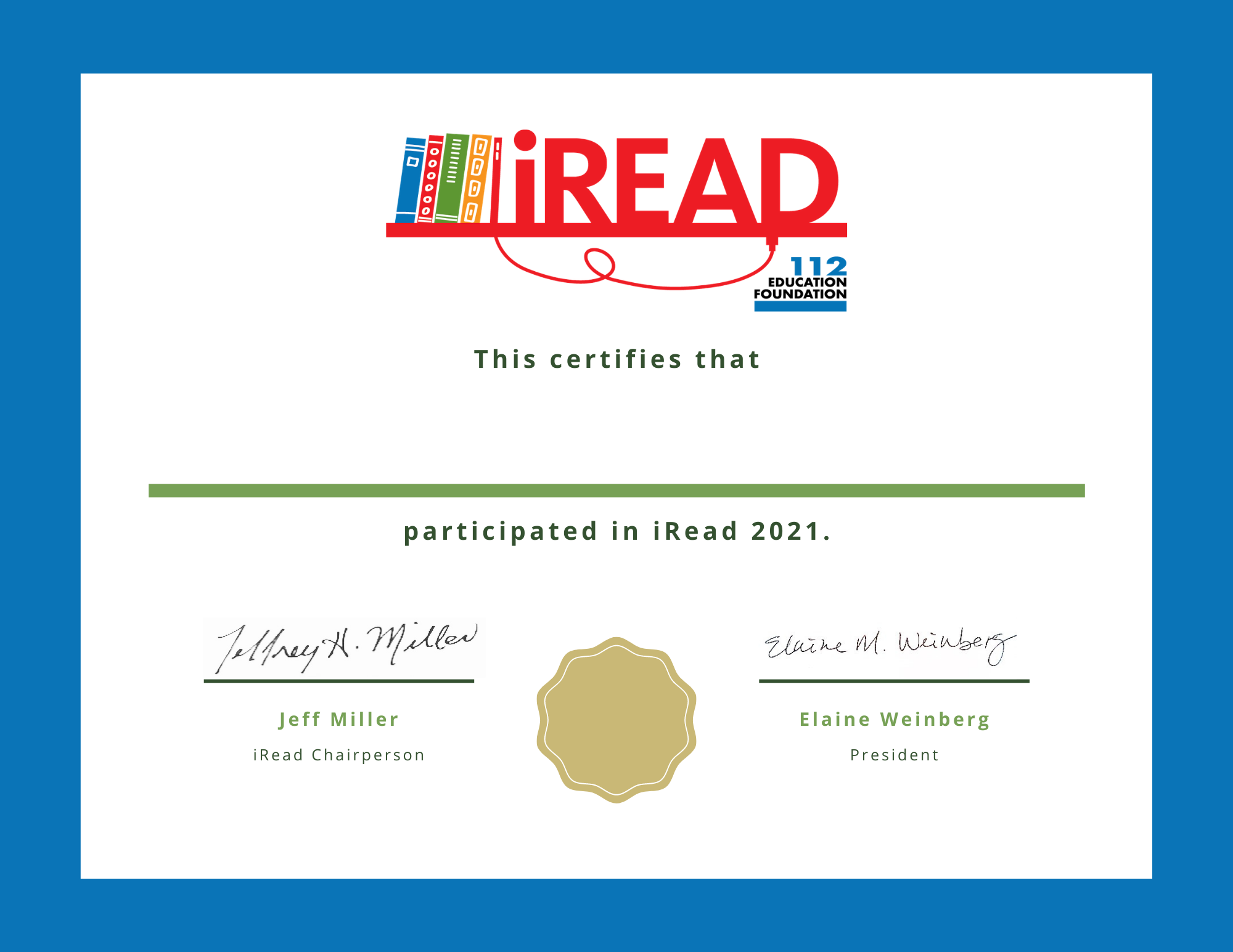 iRead 2021 Participant Certificate 
Do you have an iRead-er who is proud of their reading for iRead 2021? They should be! Use the link below to print a certificate they can keep as a reminder of their effort and hard work in this year's read-a-thon.
Click here to print the 2021 Participant Certificate.
(No access to a printer? Hardcopies are available in the iRead bin in school vestibules)